Image: Bob Linsdell [CC BY 3.0 (https://creativecommons.org/licenses/by/3.0)]
As first time attendees, we're (Leigh, Kate & Kate) excited to collaborate and connect! Below, we have shared our excitement and hopes for making connections at OER19. We're looking forward to seeing everyone soon.  

Leigh Graves Wolf
Clinical Associate Professor
Arizona State University, USA
@gravesle
I'm very excited to be a first time OER attendee.  I've participated in the virtual spaces for many years, but never "for real." I was lucky to run an amazing education program in partnership with NUI Galway for several years, so, I'm especially delighted that OER19 will be held in Galway this year (as I consider Galway my second home (or at the very least, my heart home.))
As a first time attendee and presenter I'm looking forward to the buzz and energy which inevitably happens when so many amazing and collaborative people are in the same place at the same time. Admittedly however, while I may seem like a social being, I tend to go into listening/reflecting mode at conferences (Twitter for me helps facilitate many of these interactions.)
I'm really looking forward to connecting to other practitioners who are using OER resources in their teaching.  I recently redesigned an online graduate methods course around OER and Library resources. In the redesign, I took a more liberal approach to defining open by using not only traditional OER resources, but also resources that are behind the campus library firewall. These resources are open to students, thus, they have no textbook requirements/expenses for the course. I would love to talk with others about the complexity of these choices, AND would love to collaborate with any other practitioners who are also teaching online (specifically graduate qualitative methods!)
Looking forward to seeing everyone in Galway – and don't hesitate to reach out if you need some "insider" tips – I love sharing my love of Galway & the Wild Atlantic Way!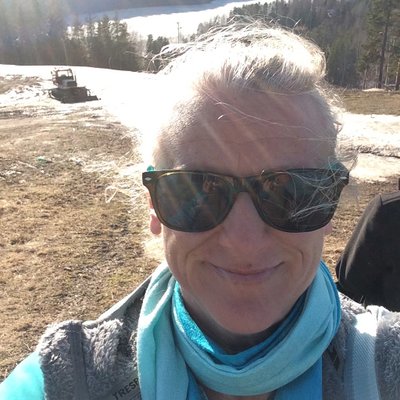 Kate Miller
Lecturer in Education
University of the West of Scotland, Scotland
@katemill008
I'm also very excited about coming to Galway for OER19. It will be my first time at this conference. Last year I attended the Open Global conference in Delft, also El Pub in Toronto and virtually followed the OpenED18 conference in Niagara Falls. Since then I've been following open education discussions and events on social media. I'm really looking forward to reconnecting with those I've met elsewhere and meeting face to face with many I've not had the opportunity to meet with yet.
Two years ago I started coordinating an Erasmus+ project (Assets Com)  where we have been developing OERs collaboratively across five HEI national teams and a range of community stakeholder groups across Europe. The OERs are about Assets based (or strengths based) approaches to working with communities and multiprofessional working. These resources can be used by anyone in communities and can also be embedded in formal modules on professional education programmes. We are working towards an International Master's programme with our partners. This has been a great experience for me and has made me realise the great potential of engaging in the collaborative design process of creating or adapting OER as a pedagogical tool for all those involved. You can read more about the project here: http://assetscom.uws.ac.uk/blog/  and access the OER here http://www.open.edu/openlearncreate/course/view.php?id=2773
My presentation at OER19 'Recontextualising learning: the promotion of Open Educational Practice through the collaborative design and development of Open Educational Resources' is about how OER can be recontextualised and adapted to different learning contexts. I will illustrate with examples such as how the OER have been adapted and refocused: from an online resource to face to face workshops for professional doctorate students in Scotland, or from the development by community psychologists in Italy to their use by youth workers in a social enterprise in Scotland.
Just reading the posts from my co authors of this blog is already making me want to start asking them about what they have been doing and finding out more! Can't wait to see everyone in Galway and hear about all the work that's going on in Open Education! It will be my first time in Galway so really looking forward to enjoying the beautiful west coast of Ireland too.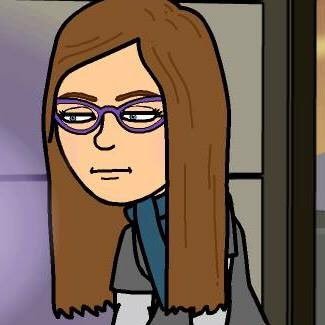 Kate Molloy
Learning Technologist
CELT, NUI Galway, Ireland
@hey_km
While I'm a first time OER attendee as well, the conference is taking place at my home institution. Interestingly, it was Catherine Cronin that first introduced me to the true meaning of practice when we met in 2012, and she continues to influence the path I've taken in wonderful ways. I'm excited, and grateful that she has brought this event to our doorstep.
For me, many worlds are colliding in the conference programme and beyond. Our paths cross in so many ways, in both virtual and physical spaces. There are those I've interacted with through Twitter, or Virtually Connecting, or spaces like the @femedtech account. There are those I've interacted with physically: from the familiar faces I regularly see at Irish events, to those I've met at more far flung places like Digital Pedagogy Lab. I'm interested to see what these intersections will look like, and I look forward to the emergent learning opportunities that are about to unfold.
At the 11th hour, I submitted a presentation about the potential use of the open, interactive authoring tool, H5P, in Blackboard. I've been toying with it for some months now, but can't take any action until after our next upgrade. Anyone can use the open tool, but I'm particularly interested in using the LTI in Blackboard to help 'open the closed'. It could be one of the first tools in the VLE that promotes collaborations across modules, and allow users to reuse an open library of content.
In general, I hope that OER19 will help foster conversations around open practice at NUI Galway. It's love to see the #OpenSciGalway event taking place the week of the conference, and that the University Librarian, John Cox, is a keen supporter of open access. And saving the best for last, our own Su-ming Khoo is a keynote speaker. Exciting times are ahead at NUI Galway!